Across the road from the Half Moon Theatre in Limehouse, and just up from picturesque pub The Grapes, is a different kind of old London boozer. The White Horse of White Horse Road. It feels like the sort of place that Withnail & I would have been chased out of and, from the outside, is little changed since the 1970's.
What came first the pub or the road? I suspect the latter but unlike its more famous neighbour The Grapes, it is very difficult to find out much about this place.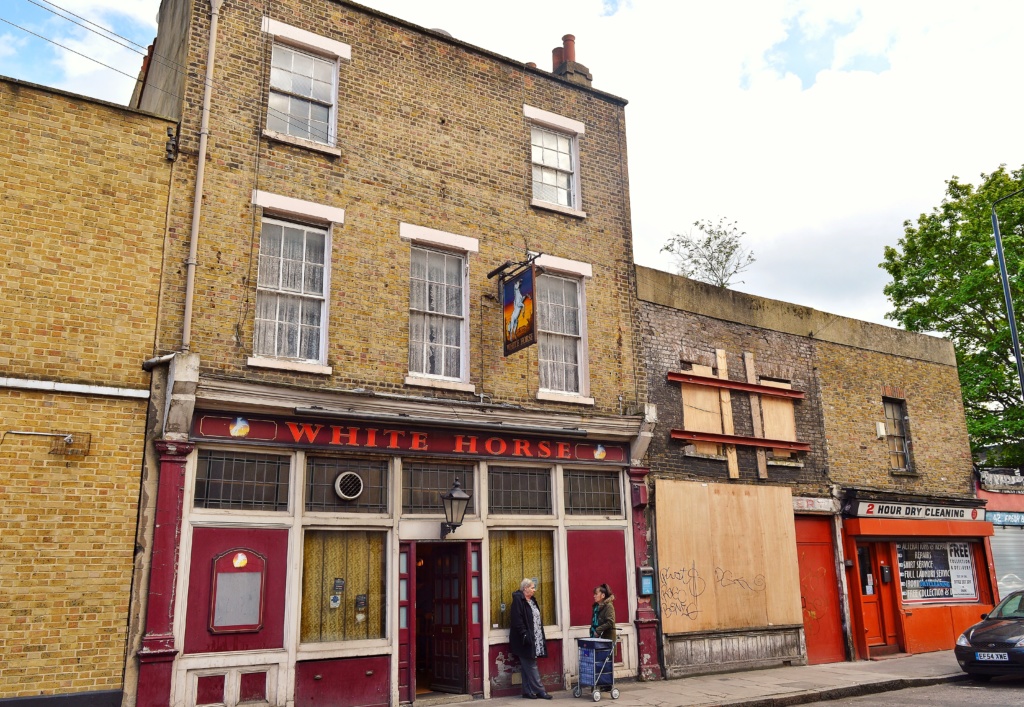 The White Horse stands in a row of buildings most of which are condemned. The smaller facade of its next door neighbour looks like a battered boxer reduced to talking out of the side of its mouth.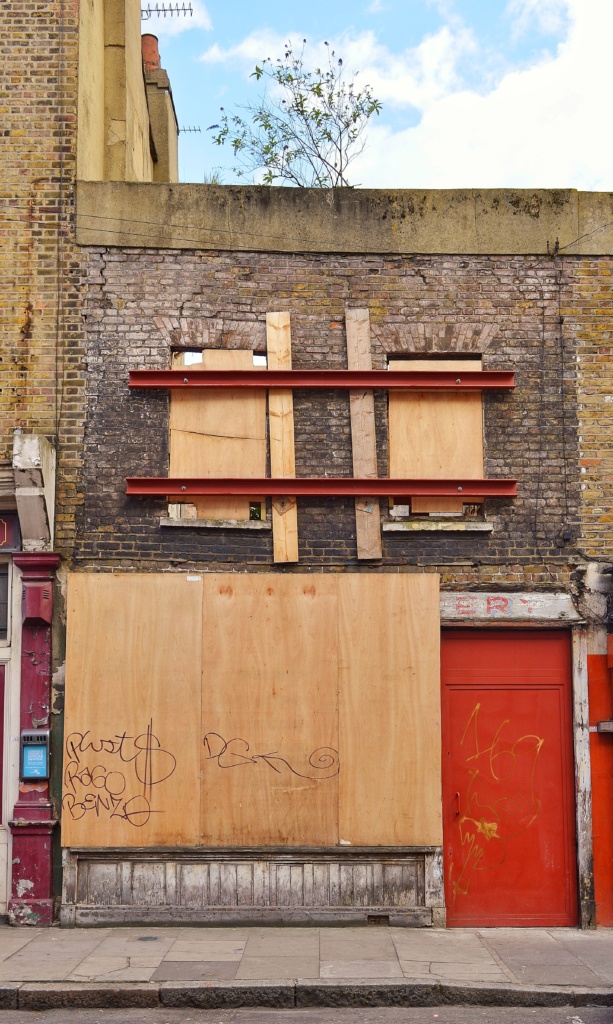 A dry cleaner appeared to have some life in it further along the street but the couple of smaller and graffiti-covered shops at the end of the block look abandoned to their fates.
Very few people wandered along White Horse Road while I was there but these two ladies kept calm and carried on chatting. Inside a handful of what looked like regulars  carried on drinking.  No one was in much of a hurry.