I've long been intrigued by W.Sitch & Co, as you can see from this post from earlier this year, but until last week I had never seen inside. The door was open as I passed and when I took the opportunity to poke my head round it, found a bloke rummaging in a box of ancient electrical light fittings, surrounded by ancient electrical light fittings on all sides.
It turned out to be Laurence Sitch, of the family who have owned and run this business since 1776. We got chatting. He turned out to be a lovely, welcoming fellow. He gave me a fascinating tour of the building. There was not much about electrical light fittings that he did not know.
All the corners and walls of the five story Georgian house that contains their shop are packed with the products of their business.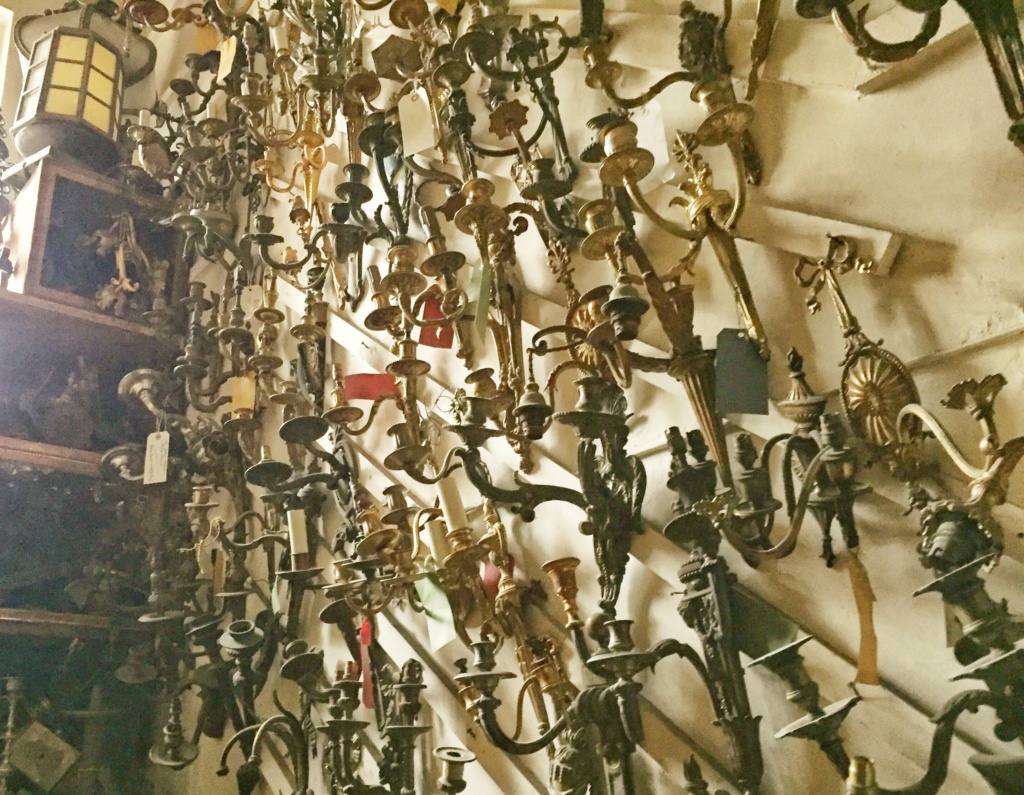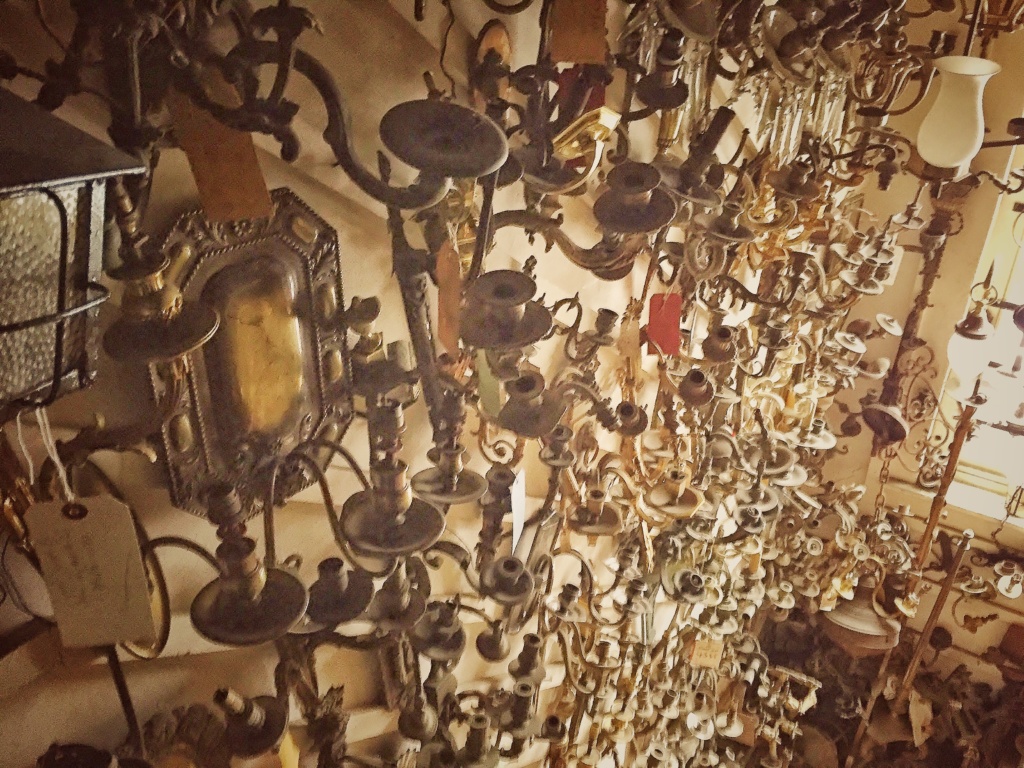 Laurence is also a historian who has traced the family tree back beyond 1776. He says there was a Sitch who had a license to make (non-electrical) light fittings just beyond the city walls in 1520. He can't definitively prove that this was his many times great-grandfather, but as Sitch is such an unusual name and given the family's proven dedication to light fittings, I wouldn't bet against it.
The highlight of my tour was the workshop in the basement of the shop. Sitch & Co still make electrical fittings in the old way to match or replace ancient ones in cathedrals, castles, hotels and for film sets.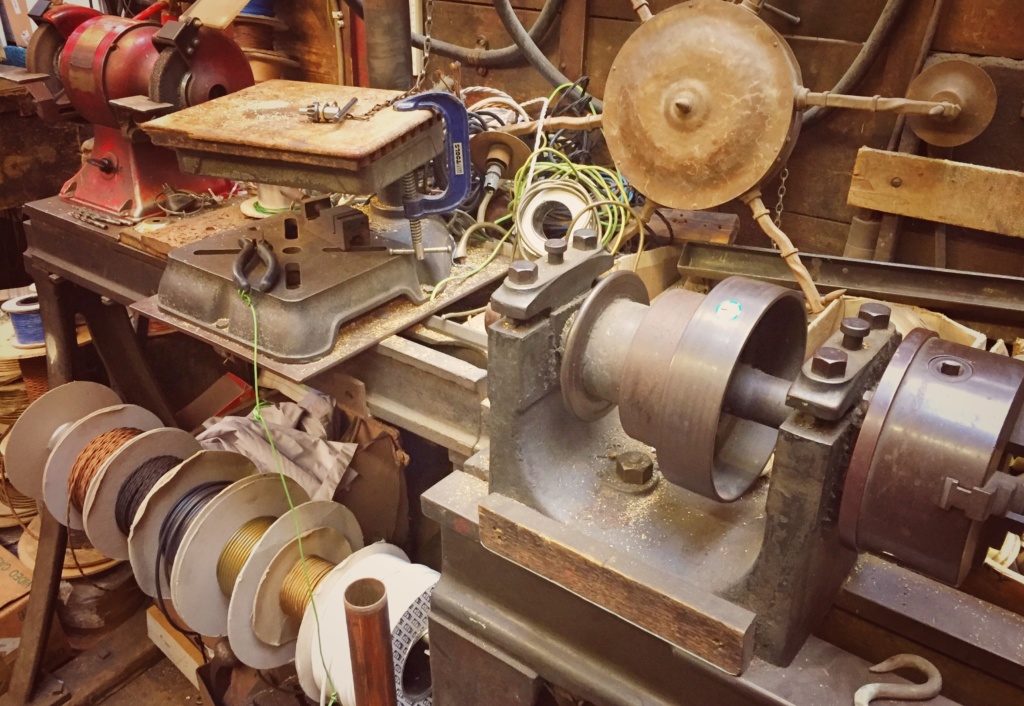 Most of the equipment they still use is decades old. Some of it dates back centuries. Laurence showed me registration numbers on equipment that was in single figures – i.e. they are still working with one of the first ten machines made by the manufacturer; a source of constant interest when Laurence contacted them for a replacement part.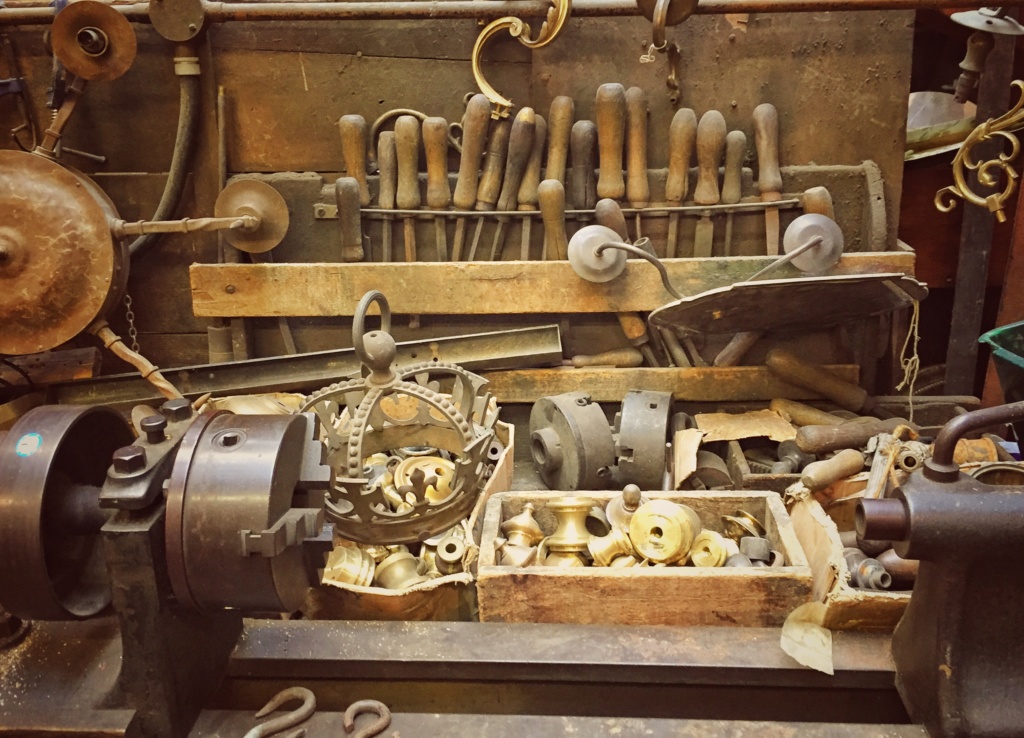 This is an absolute gem of a place. Really worth a visit and, as Laurence said, if you've got any rich friends looking for light fittings give them his number. If that's you and you are reading, it's 020 7437 3776! Website here.