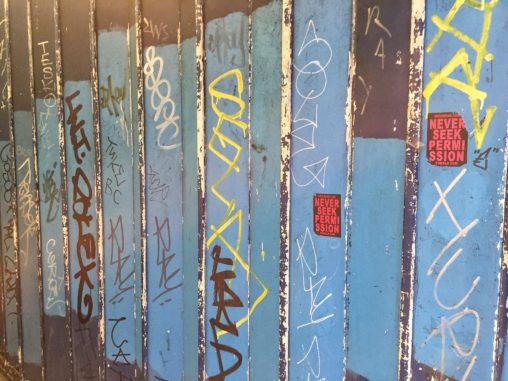 An alley off Oxford Street before the store is opened.
8am. The Christmas lights are up but the season is still more Summer Holiday than Christmas Holiday. It was just workers arriving at shop and studio and office….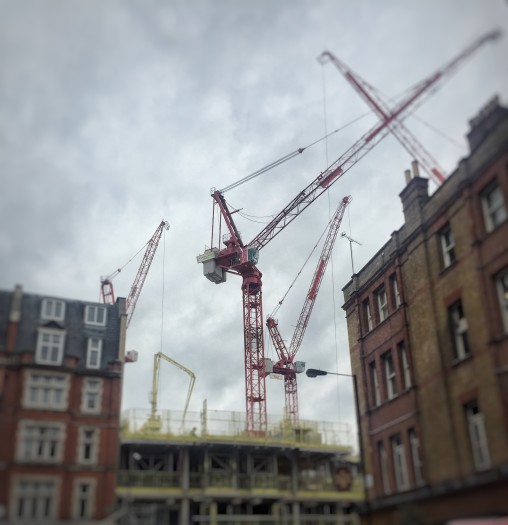 Autumn 2015. More cranes across London than I can remember. This lot are dancing above a site opposite Newman Street and is probably part of the Crossrail re-development.