There are parts of London that have been ravaged beyond despair by the Luftwaffe working in tandem with post-war developers and Lower Thames Street is one of them. Cars endlessly churn along it these days. It's fuggy with car fumes.  Steel and glass boxes have replaced much of the old Victorian and Georgian buildings that used to inhabit the area and which reflected the ambition of the old Londoners who built them. Nowadays it's a drab street.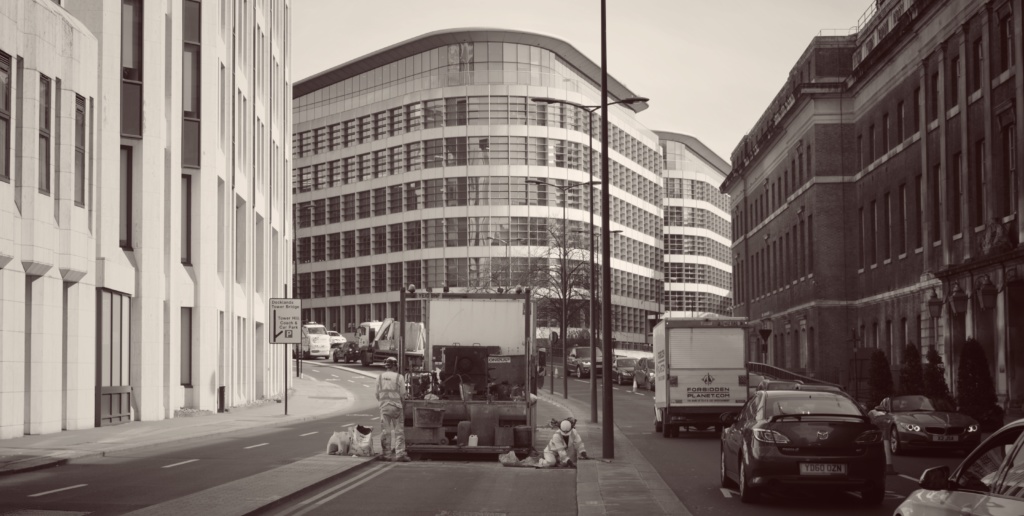 But look again at the two old buildings standing riverside. Ghosts of greatness are there to be found. This is Britannia looking down from the summit of the Old Billingsgate market which was built in the 1870's. Here fish was heaved up from the boats that came up the river and sold to merchants for distribution around the city. Park Lane turbot, fish and chip shop Rock Salmon and eels for jellifying cockney-style would have passed through this market on their way to the bellies of Londoners various until it was closed in 1982 and the market relocated to the Isle of Dogs.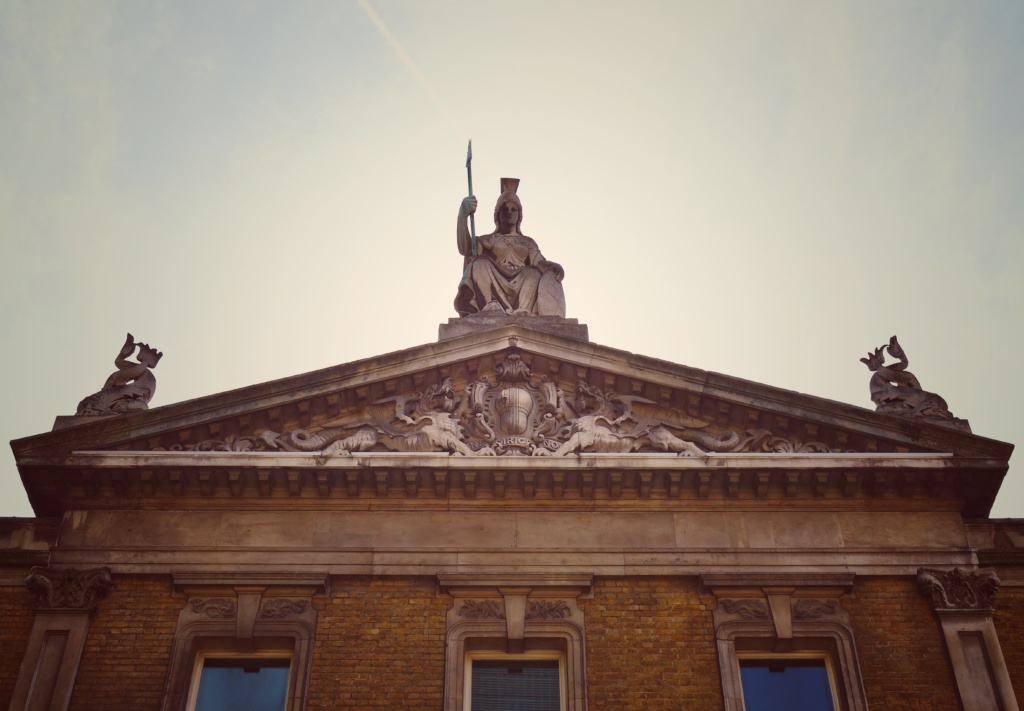 The confidence and wealth to build markets like this one and indeed Covent Garden further along the Thames must have been tremendous.
Even drowned in car fumes from the busy Thames Street it's  chin is up and the building retains its noble bearing.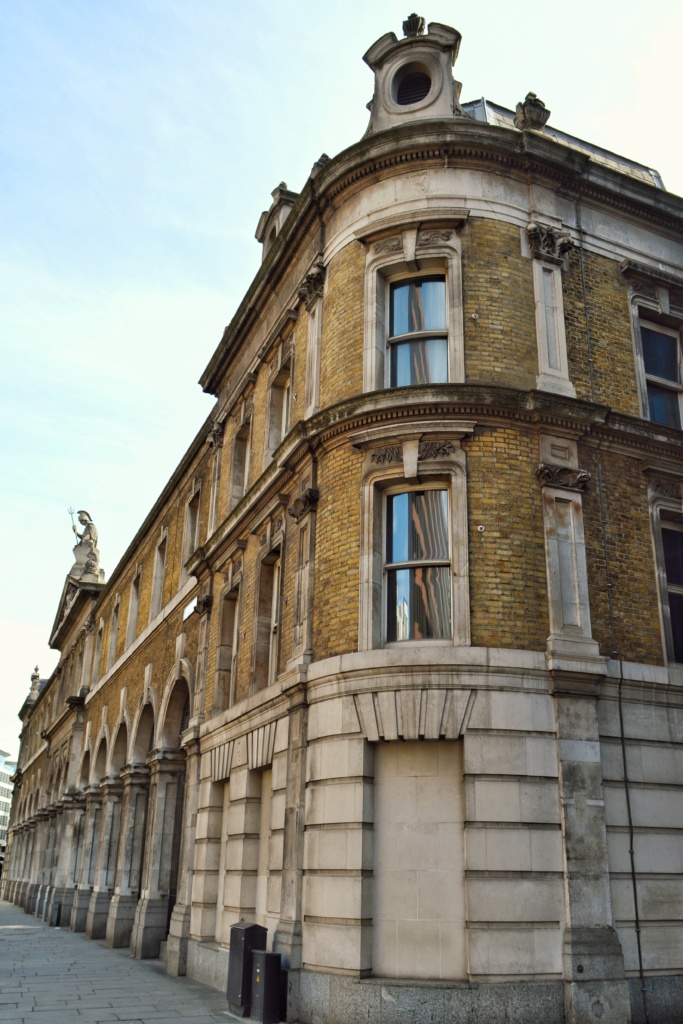 The metal work under each of the decorative details fish aplenty.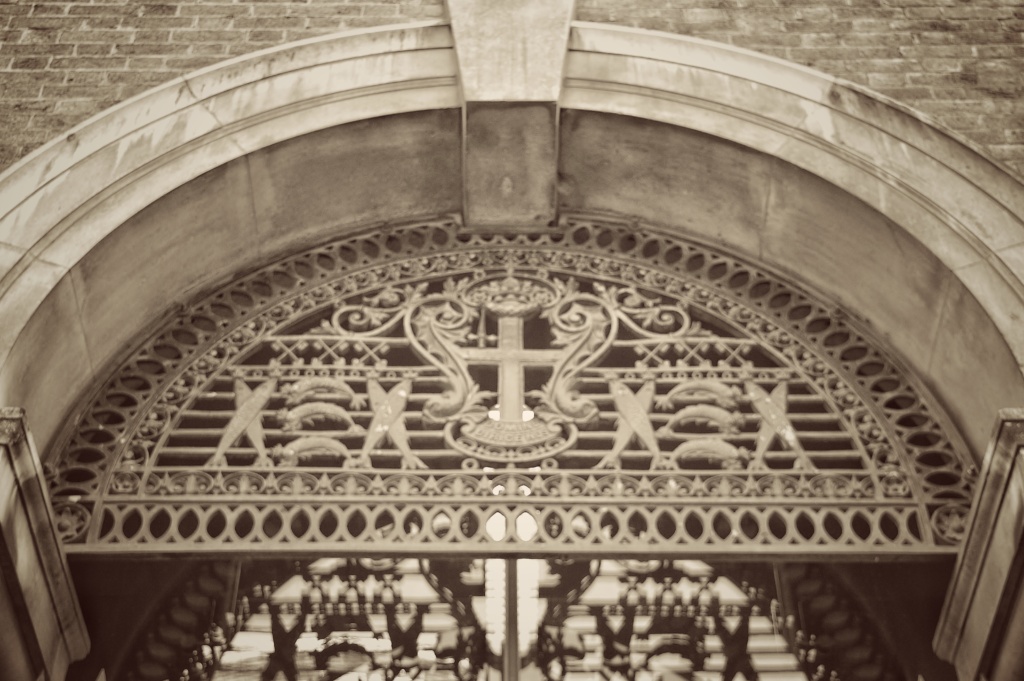 And from riverfront and in the sunshine it's exceptional.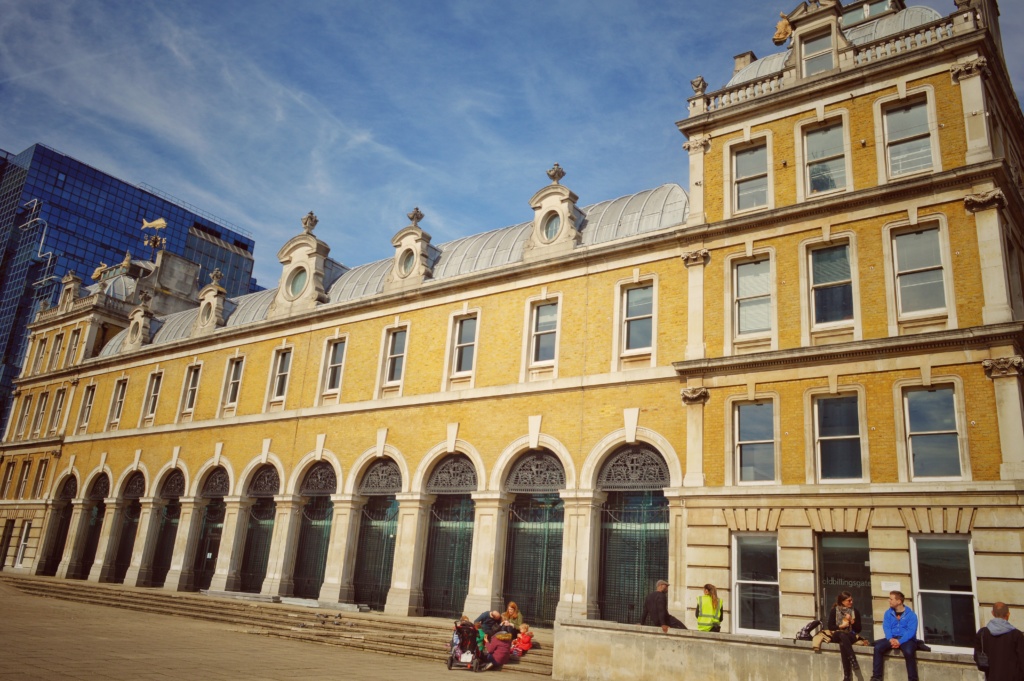 With  more fish on the golden weather vane.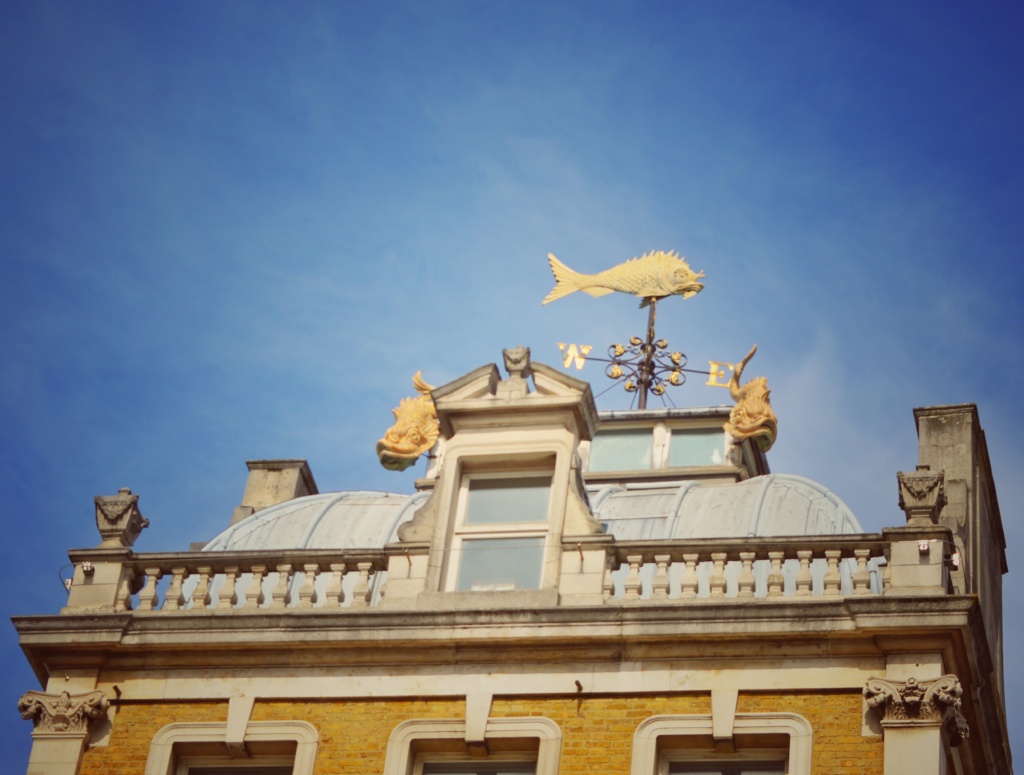 Next door is a more sturdy and utilitarian but no less impressive building – the old Custom House. It's one of many tax collecting institutions that have existed around this site. This particular building dates back to the Napoleonic Wars having  been started in 1813 and completed in 1817. The previous building existed just to the east of this site. It stood next to the building site of the modern Custom House until the old place caught fire and some gunpowder stored in the basement exploded bringing the whole lot crashing down. They must have speeded up the completion of the new building to replace it and that haste might have been the cause of the structural problems that were discovered soon after it opened. Part of this building sunk and in 1825 extensive renovations were needed to shore it up.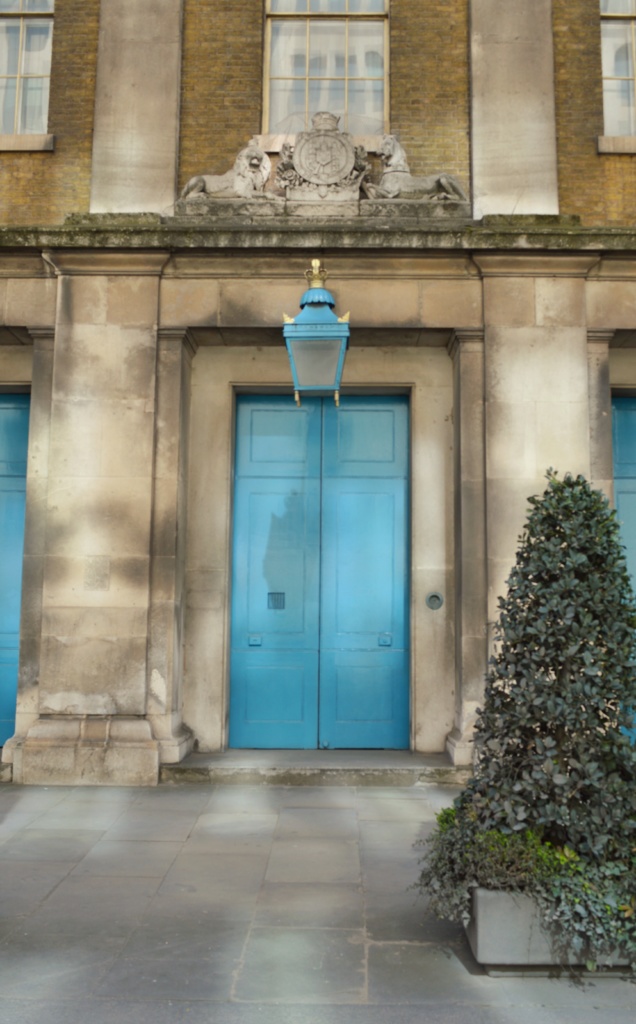 This shade of blue marks out the building and is used on all doors and lamps.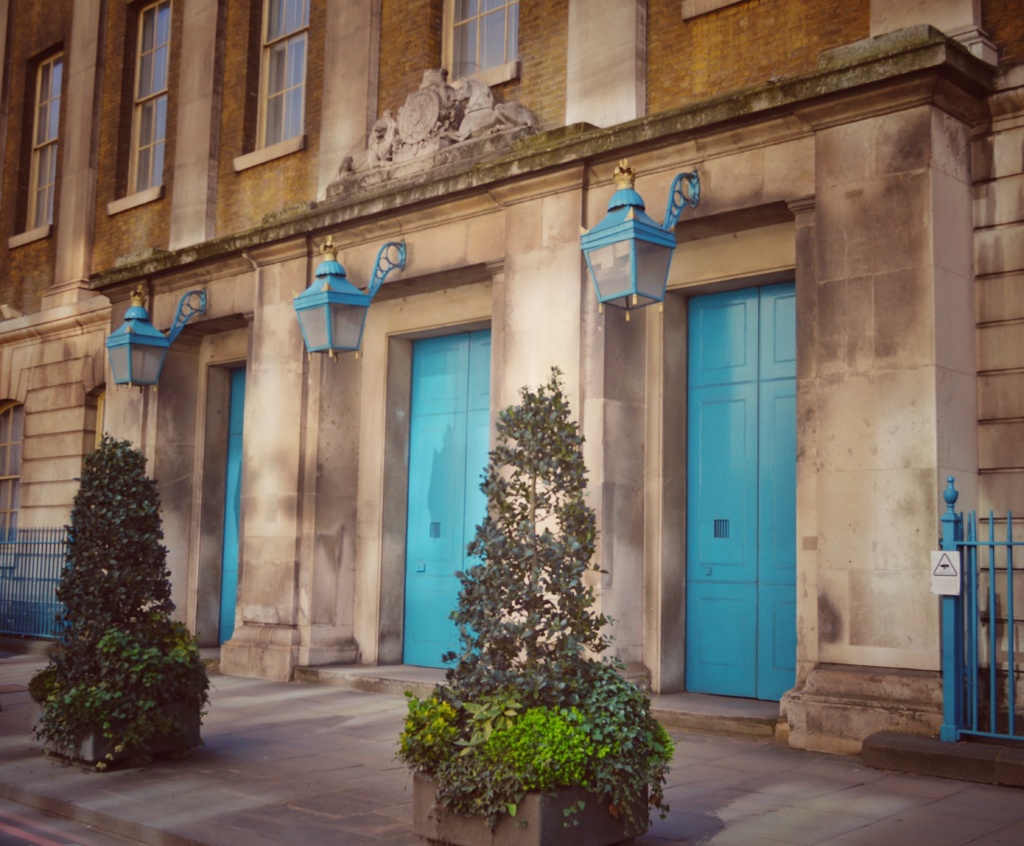 And on the railings that you can see from the river.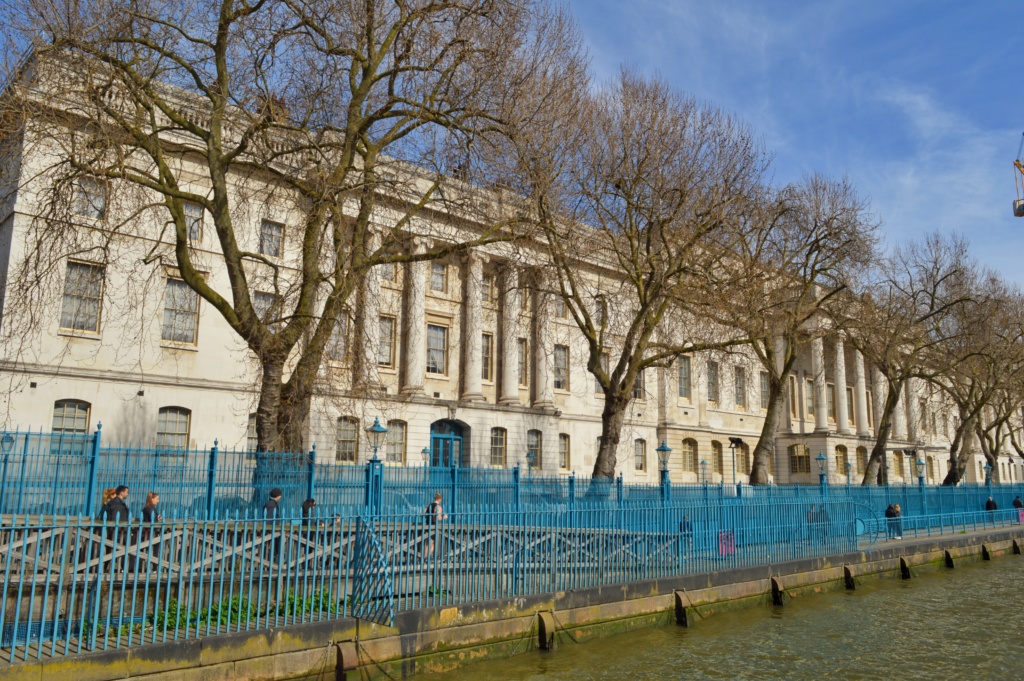 The Custom House is still owned and occupied by the U.K. tax authorities but Old  Billingsgate is now used as a hospitality venue.