No 70 Bermondsey High street is a lovely old shop that has survived the many changes of the last two hundred and fifty years largely intact. It was built in the mid eighteenth century as part of a block that includes another shop on one side of it and an arch on the other.
No. 70 is a fine Georgian building with boarded windows and a curved wall in which the shop door sits, that leads satisfyingly into the archway through which Camarthen Place emerges, blinking, into Bermondsey Street.
Next door at no.68 is another pretty Georgian shop with mustard coloured bow windows protruding into the street.
Who would have lived in a place like this? Who would have stepped out of this shop door into Bermondsey Street in days long gone? What would they have found then and how different would it be to the modern street with its art galleries, design museum, coffee shops and chi chi pubs?
I've done a bit of trawling.
The earliest known found inhabitant of No 70 was Thomas Hosely who was a patient of St Thomas's Hospital on 8th October 1789.
Next discovery is Henry Clemson, a coal merchant, who we know took out an insurance policy in 1807. Perhaps the coal was kept in the yard behind the shop along with the horse and cart that he would have likely have used to transport the fuel to his customers.
Henry was a local dignitary. He is recorded as having served as Deputy-Secretary and Collector of the Asylum for the Support and Education of the Deaf and Dumb of the Poor, situated in Grange Road (now Grange Walk) Bermondsey. The school moved in 1809 to the Old Kent Road where it lasted until the 1960's.
Henry's daughter, Elizabeth Clemson, married William Kensett, a furniture maker and radical politician, in 1823, and they lived in Marylebone having two children.
By 1823 a leather cutting business occupied the site trading as M. Sharman & Sons.  The area around Bermondsey was known for the preparation of hides (Tanner Lane runs off it) and so it would be logical for a leather worker to set up shop nearby.

James Smith, a Horse Slaughterer, followed the Sharmans and we know that his will was read in 1857.
Elizabeth Tripp followed him. She was an upholstress (she stuffed chairs and sofas) but not necessarily a good one, or at least she was not financially successful. She worked under the name of Emma Tripp but was sadly declared bankrupt on the 17th of November, 1869.
Finally, William and Mary Miller were registered as living here in the 1881 Census – he was 48 at the time and she was 51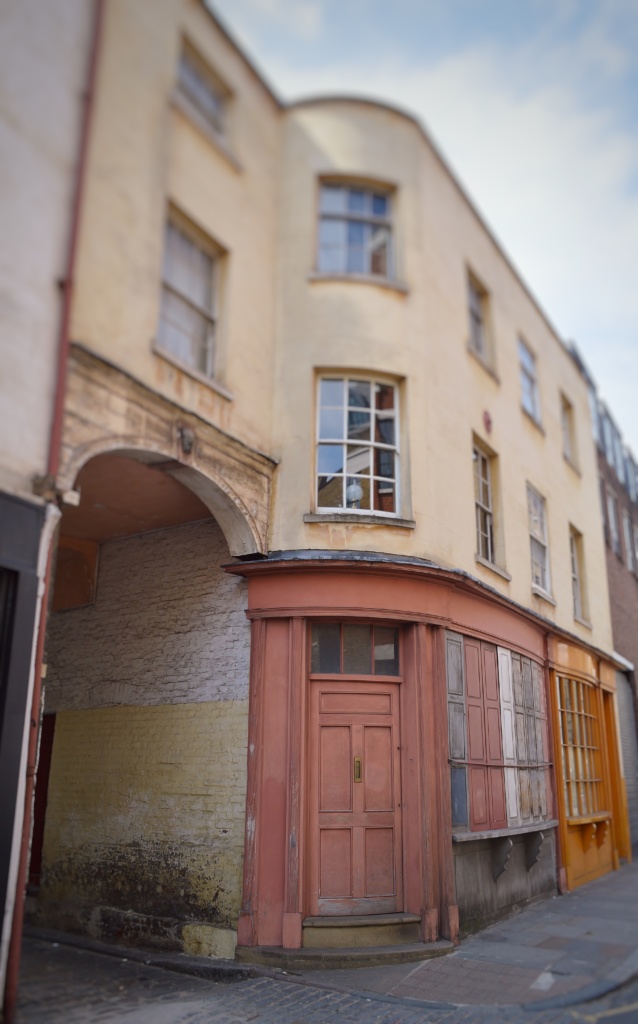 The old shop at no.70 with its curved wall into the archway and beyond is no.68 with a mustard shop front