Fitzrovia has so many striking buildings that you can become blind to the splendours that surround you as you walk around it. I must have walked past this place a hundred times without registering just how impressive it was. A closer inspection of the architectural details also reveals an interesting story.
Radiant House was built by E.E. Pither – a man who sold Radiant stoves to churches, from these premises and likely paid for its construction – and his brother F.L. Pither, an architect, who designed it. They dedicated the building to the memory of their late mother. Sadly by the time it was finished in 1915 F.L. Pither had also passed away.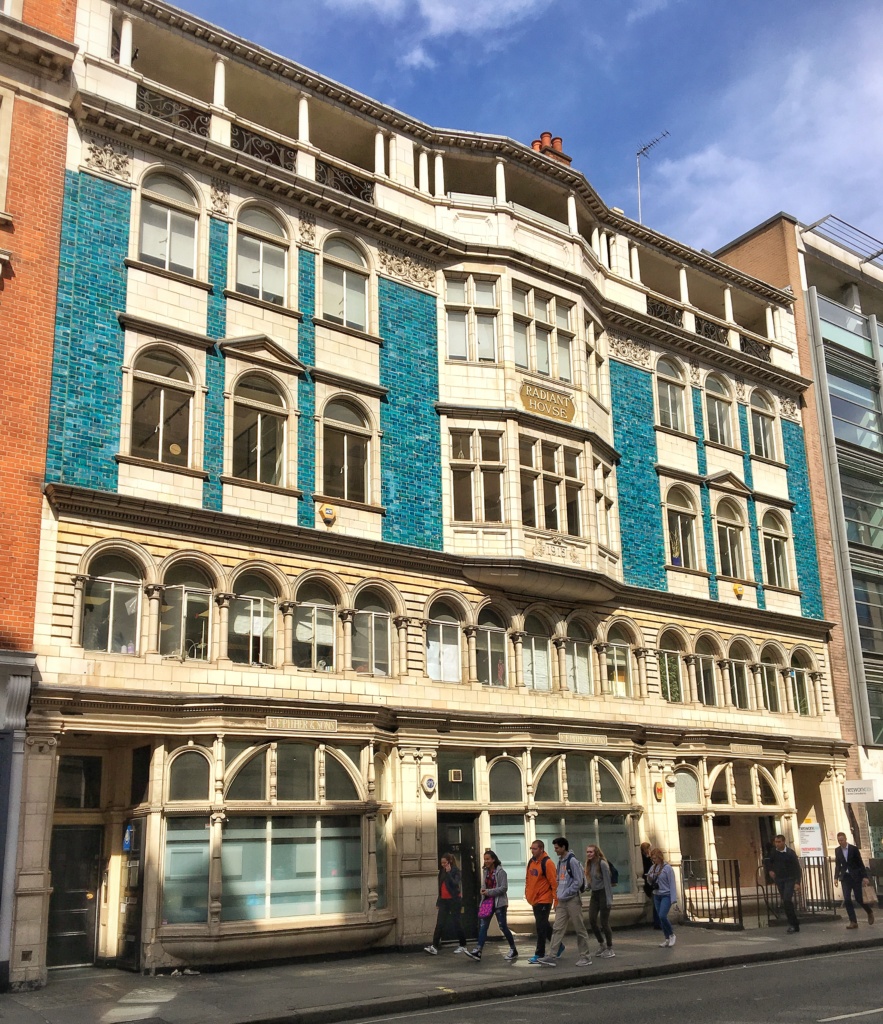 The blue faience tiles on the top half of the building catch the sunlight to great effect and the terrace at the top of the building is a picturesque place to watch the comings and goings in the street below.
On top of each of the ground floor windows the name of the original retailer remains ingrained. W.O.Peake made and sold clothes, particularly coats and his company was bought and absorbed into Acquascutum at a later date.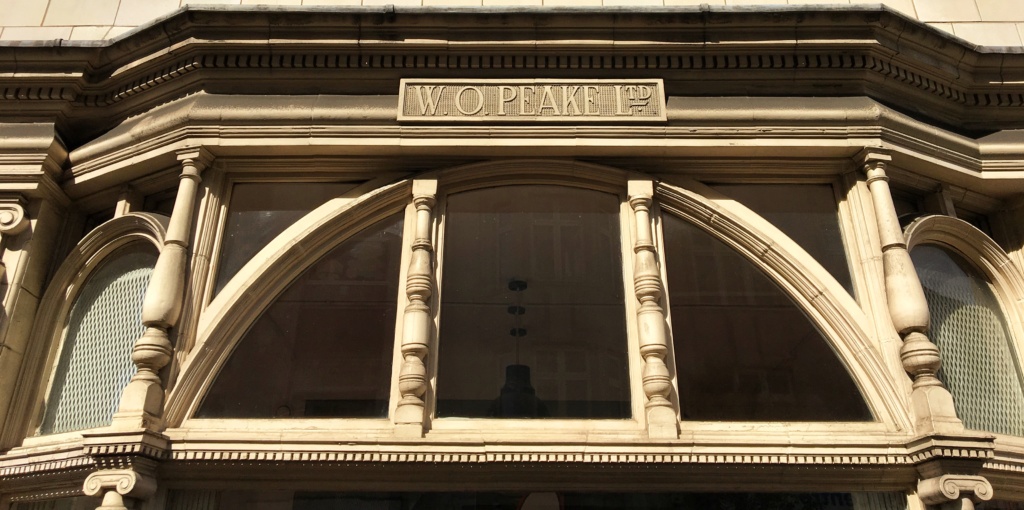 Two of the windows bear the name of E.E. Pither – he of the Radiant stove business. His sons clearly got involved in the business.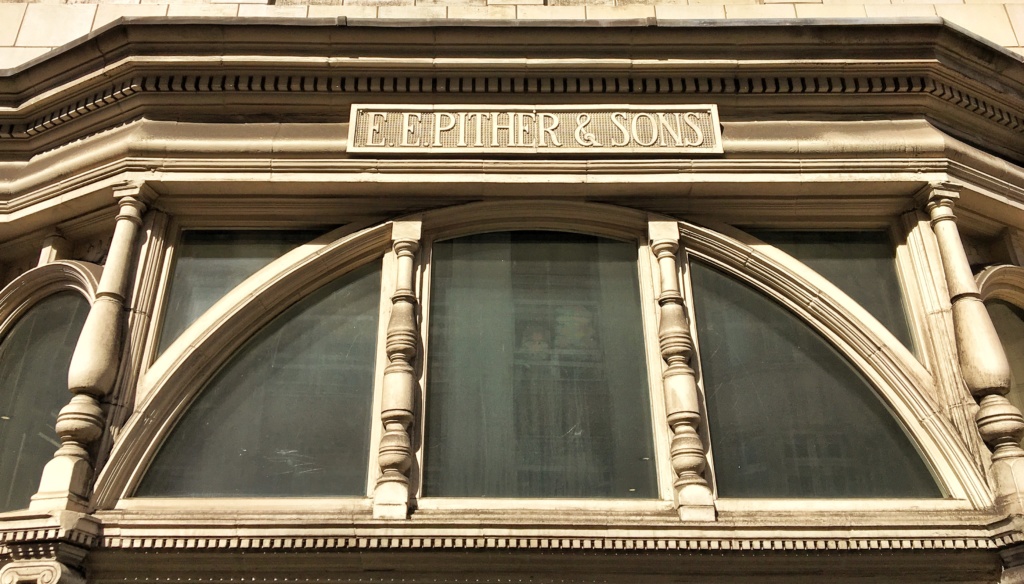 In the left hand doorway, as you look from the street, there is a plaque which dedicates the building to the Pithers' mother.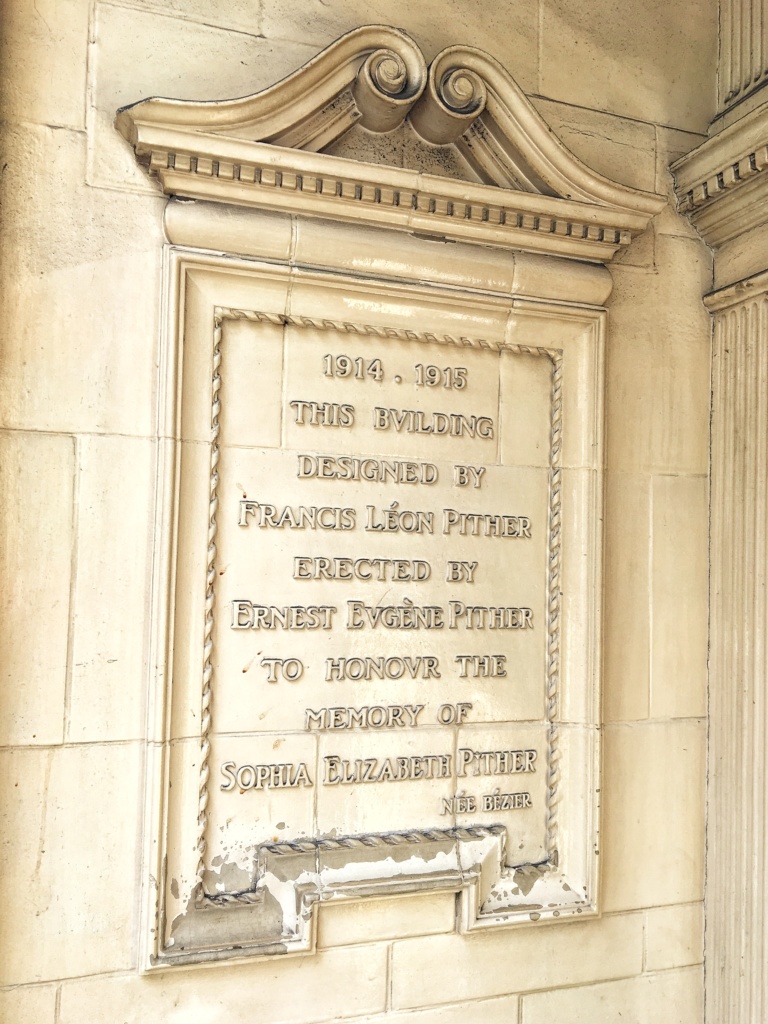 Fuller details of the story of the Pithers are deduced in this article in London Details.