Look at the size of those doors! (Or is that a very small woman walking beside them?)
The Cambridge Theatre was built in the late 1920's as a simple modernist building in a style that originated in mid-war Germany as a reaction to the very decorative, more than slightly gaudy, 19th century theatres and music halls.
The rear of the theatre is particularly utilitarian and not a little brutal. No frills here at the stage door in Shelton Street.
Nor here in the wider view. But there is something majestic about the stark brickwork and minimalist neon sign.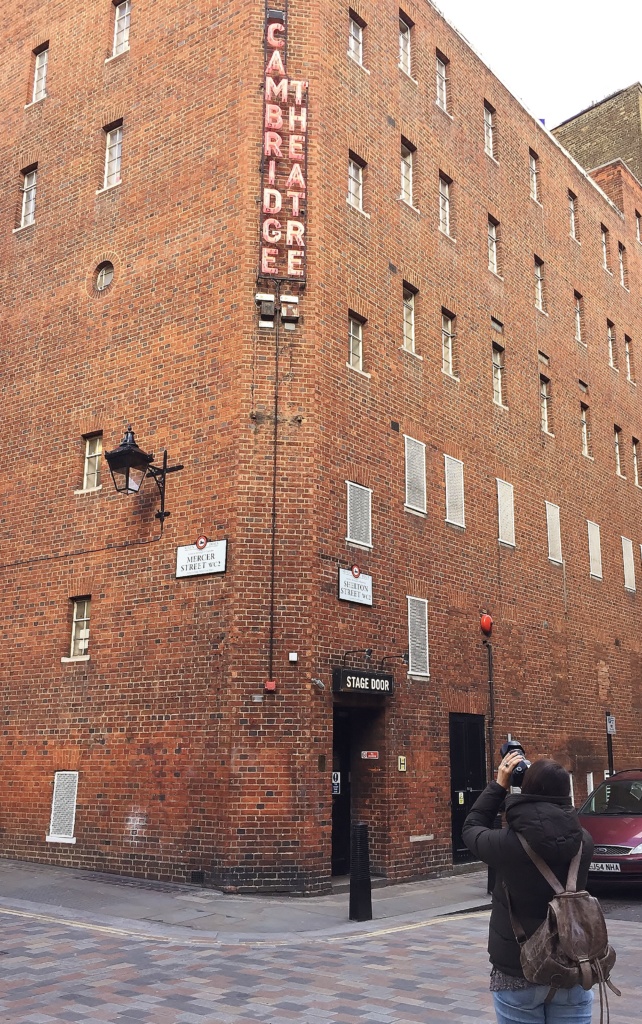 Back to the large doors. They were cut into the Mercer Street side of the theatre to allow the delivery of pre-painted scenery – which may well have been painted at the Elms Lesters Painting Rooms – and again, they are simple to the point of austere but with, I think, good effect.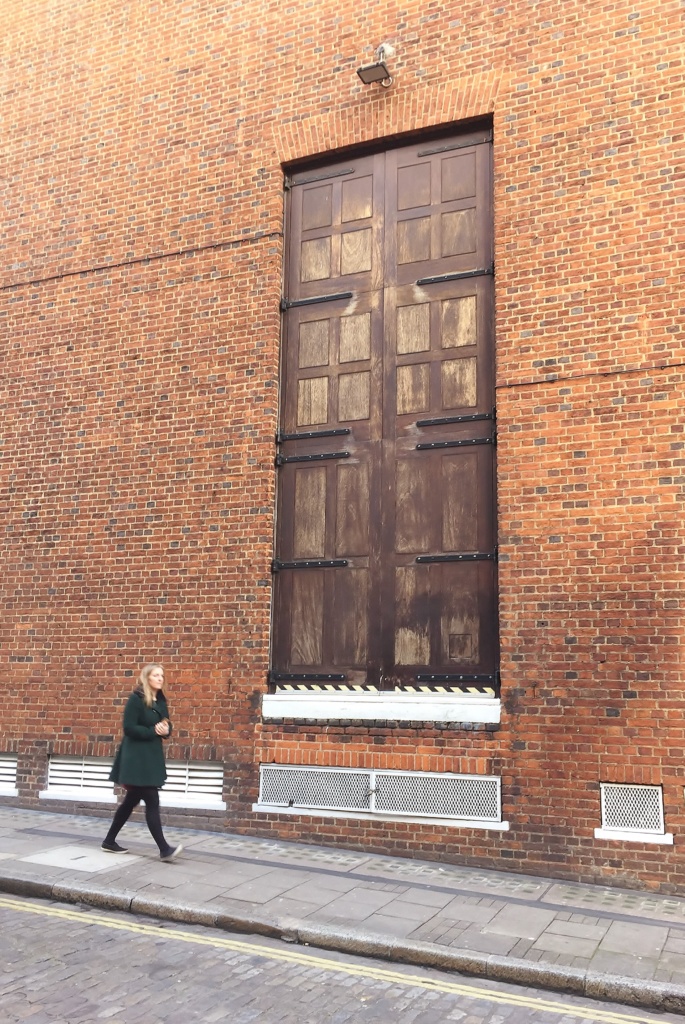 The building was designed by Wimperis, Simpson and Guthrie who were also responsible for the Fortnum and Mason (a little surprisingly as that has a more decorative side to it) and Marine Parade in Brighton.