Each autumn London welcomes the nation's best brass bands to their annual championship at the Royal Albert Hall. It's a splendid occasion depicted on the big screen in the movie Brassed Off – who, that has seen it, can forget Pete Poselthwaite's emotional victory speech from this very stage. The music is tremendous and stirring although, unfamiliar as I was with the competition format, it took me a while to realise it was fundamentally repetitive.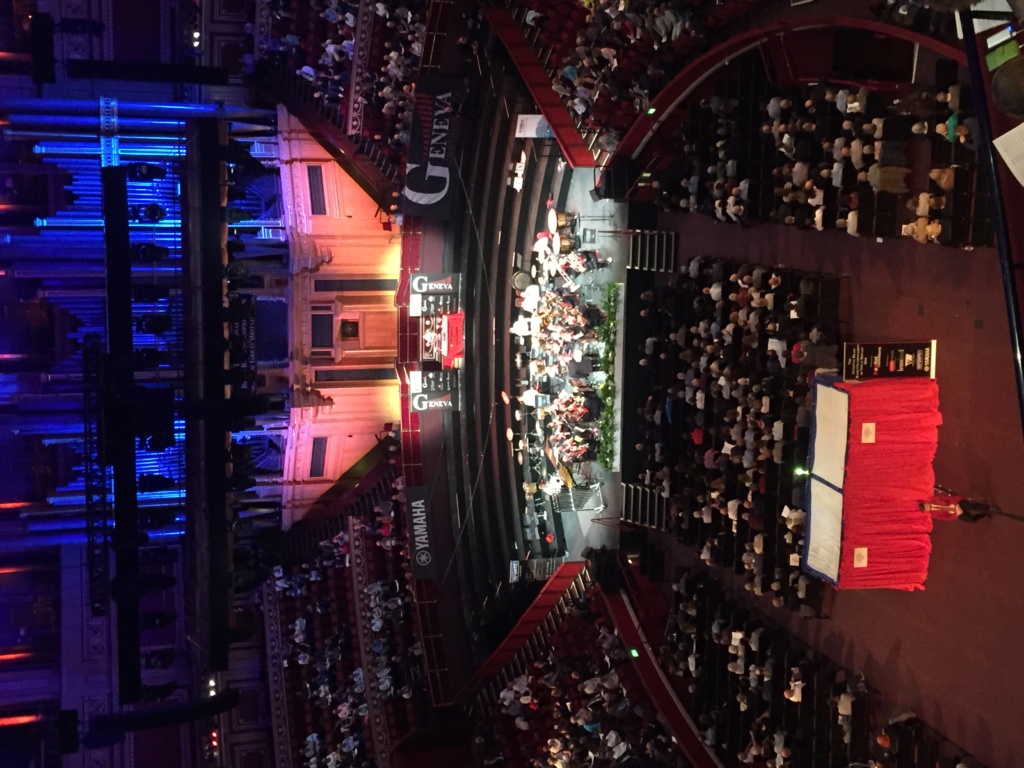 Joining midway through the day I struggled to work out which band was on stage and what piece they were playing. It turned out that they were all playing the same piece of music – and it was a testimony to their interpretative skills that each sounded noticeably different – and that it was literally a blind test and so band names were not announced. The judges sat in the little red curtained box listening to the music without visual clues.
The music was Simon Dobson's 'Journey of the Lone Wolf' and very good it was too. Die hard fans followed the playing while reading the score.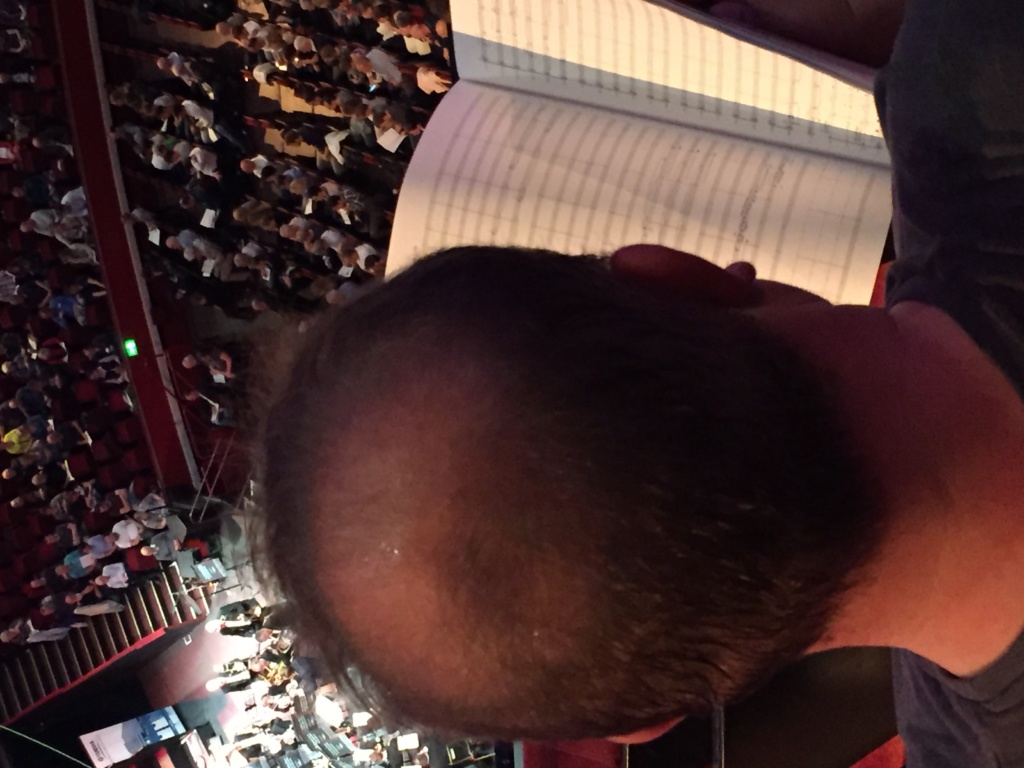 Others – old friends – took the opportunity to catch up and compare notes on the different bands' performances. And no doubt moan about the cost of a pint in London.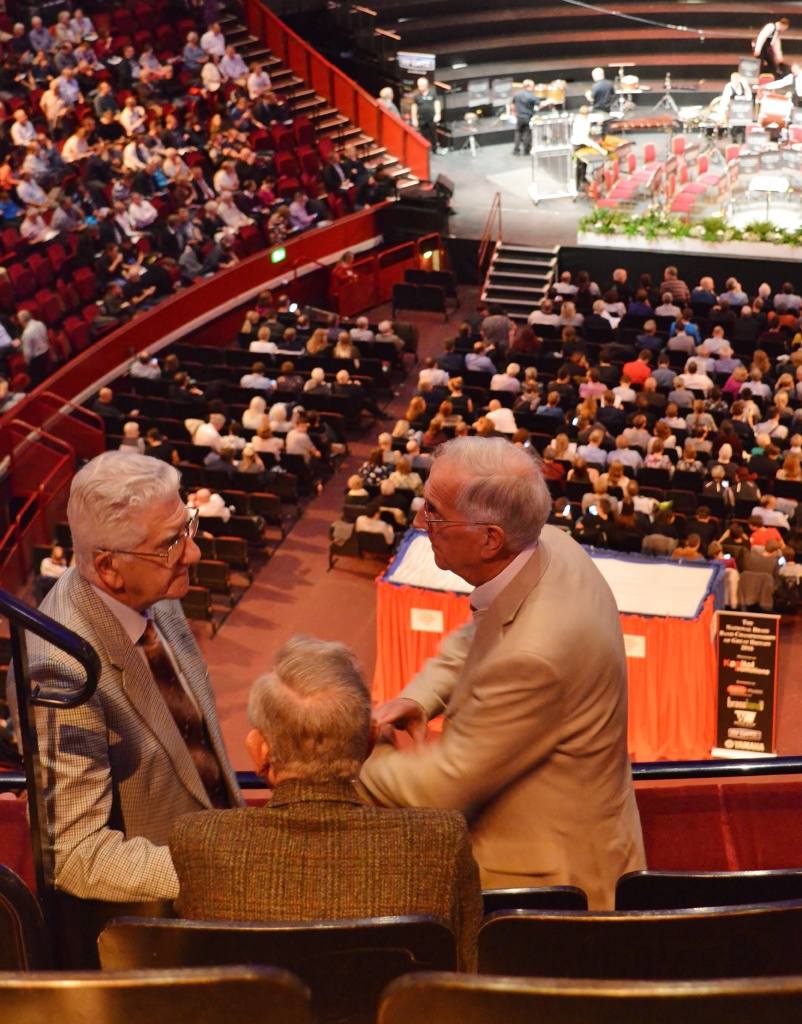 One or two people found the day tiring. This guy was one of several who enjoyed a couple of hours of shuteye during the afternoon.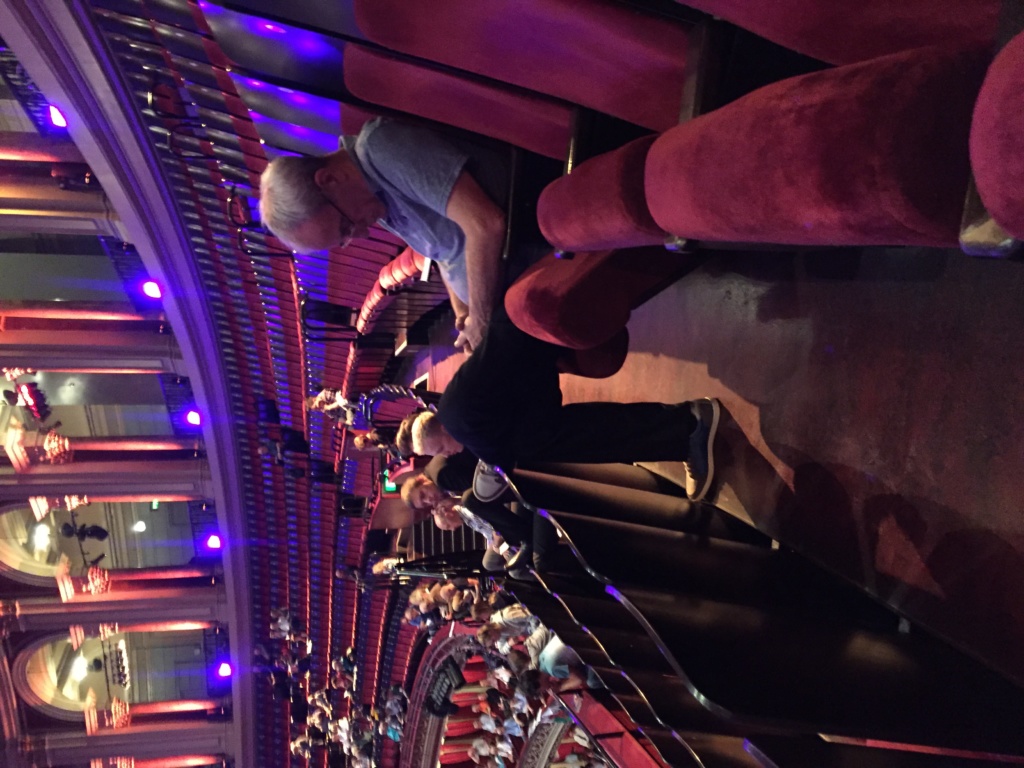 Although most of the finalists were, as expected, from the North of England, traditional hot bed of brass band playing, strong bands came from all corners of the country. The clear winners – and considered by many as one of the great bands of all time were Welsh.
Cory are the equivalent of the dominant Liverpool football teams of the 1970's and 1980's and currently hold all the main British, European and World titles. Even I, a brass band novice, could tell how special they were when they played.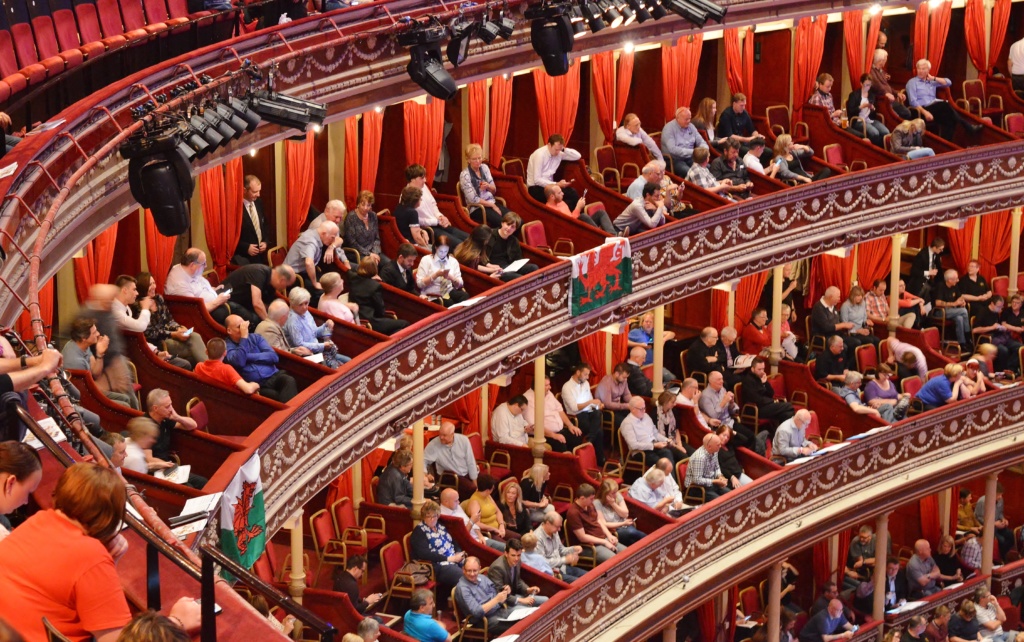 The Royal Albert Hall looked as good as the music sounded.
After all that blowing it's important that the players keep hydrated. The bands make their way to the Gloucester Arms to wet their whistles, for purely medicinal purposes of course, before heading home.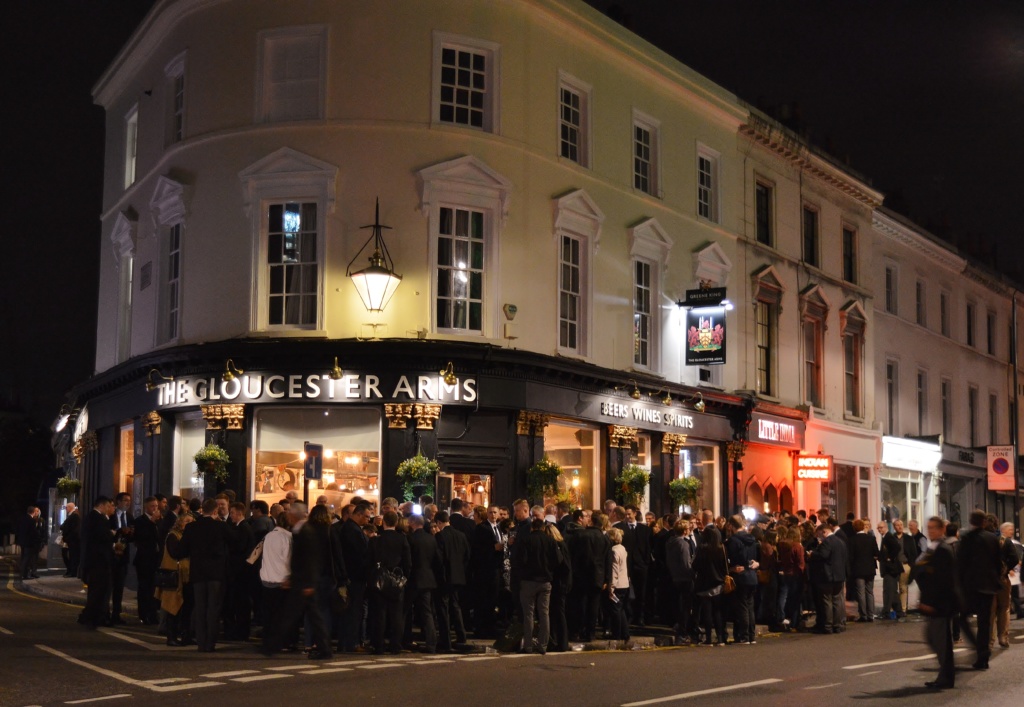 dff