Sadly The Yorkshire Stingo is a late pub. That does not mean it is tardy and slow to arrive at appointments, rather it is, like Monty Python's parrot, somewhat deceased. No more. Gone. Which is a shame as it appears to have been a lovely example of the London boozer as can be seen from this illustration by Miriam MacGregor for Alan Reeve-Jones 1960's guide to London Pubs.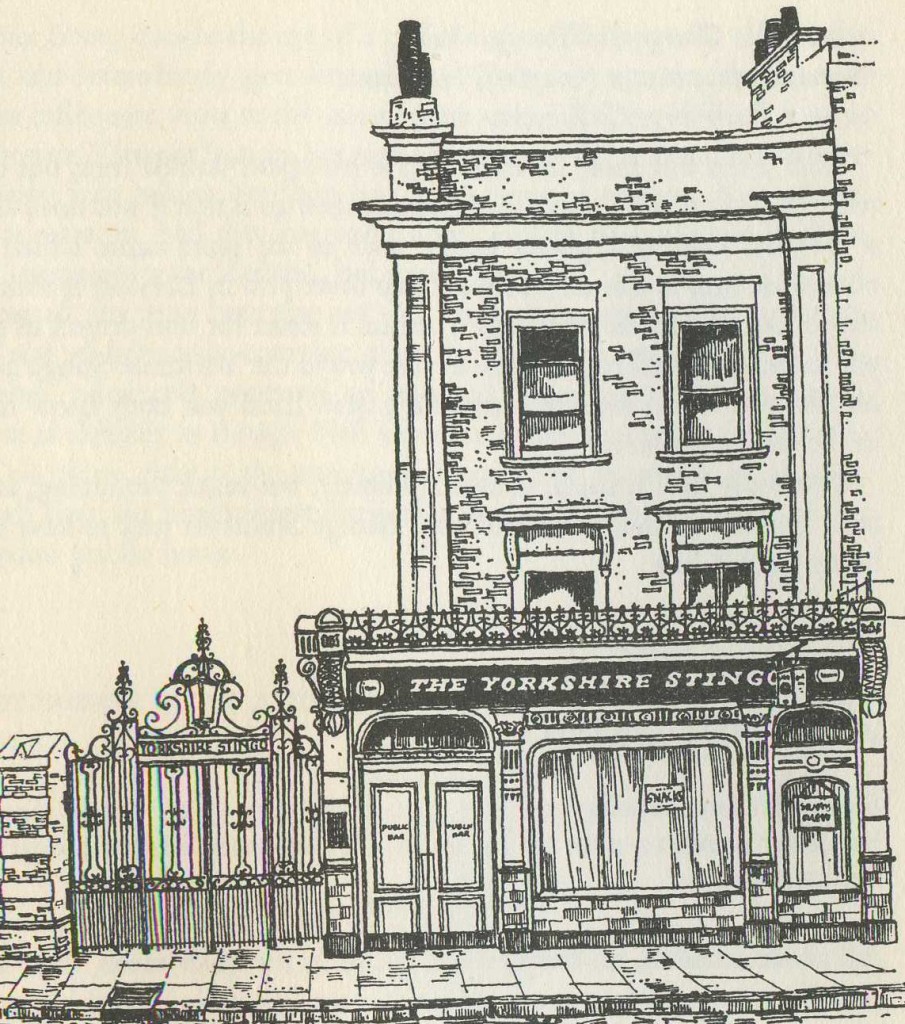 It's strange name comes from it's location (in open countryside when it opened in mid 18th century) on the route out of London and up towards Yorkshire in the North of England. A stingo is old fashioned slang for strong beer which was brewed in the back room of the pub. The pub was a well known landmark on the outskirts of the city and would have acted like the modern day Travelodges that surround the modern Metropolis and tempt today's travellers to a last provincial respite before hitting The Smoke.
In the 1780's it took on a strange role as a type of dole office. Asian and African seamen who had been employed by the East India Company to serve on ships bringing goods from India, were often left stranded in London without any means of support. By 1785, there were so many left destitute, begging and dying on the streets of London, that some philanthropists organised 'Subscribers for the relief of the distressed Blacks' to help them. The pub was used to distribute six pennies a day "subscription" to the needy each Saturday.
By the 19th century London had built up around the pub and it found itself in Marylebone Road at Number 183 and became famous, after a fashion, for being the starting point of the very first London omnibus route in 1829.
The copy of Alan Reece-Jones book on London Pubs that I have was printed in 1963 and it describes the pub as "small. compact, homely, hot-snack producing, and most agreeable". Within a year it was gone, gobbled up and consumed by the sprawling city as part of the development of the County Court and a swimming baths.
You can still get a glass of "Yorkshire Stingo" in London but its not brewed here but is made by Sam Smiths and comes from up North. The Chandos in Trafalgar Square serves it. Only problem is that they make it as a limited edition and its only released on August 1st to celebrate "Yorkshire Day"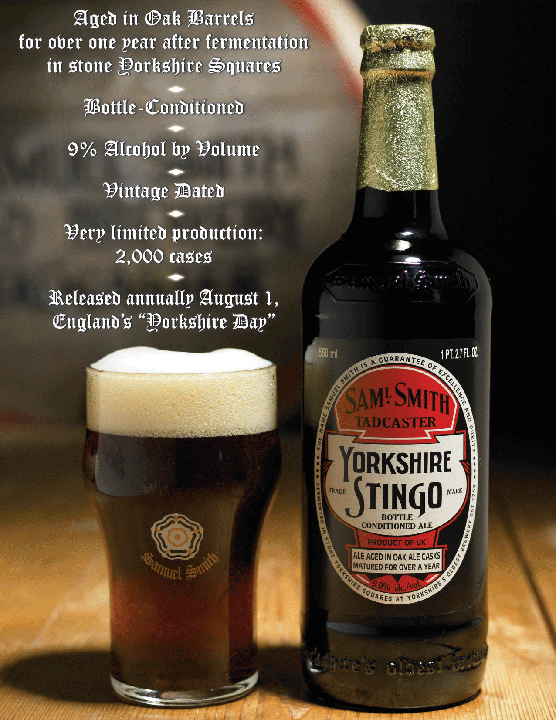 Miriam MacGregor who drew the illustration of the pub was a young at Batsford's who published the London Pubs book. She moved to The Whittingford Press in 1977 where she still works today. I found this print for sale on Vampandtramp.com if you fancy it. I do.